The Show Must Go On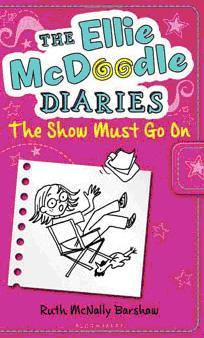 副标题:
原作名:
作者:Ruth McNally Barshaw
译者:
出版社:Bloomsbury USA Childrens
出版日期:2013-3-01
页数:176
定价:0.00
装帧:精装
ISBN:B00D2QA374
When Ellie McDoodle signs up to help with her school's production of The Wizard of Oz, she never expected it to be so much work! There are sets to help paint, costumes to plan, and then there's casting. When her best friend Mo gets cast as the Wicked Witch--and not the coveted Dorothy--Mo and Ellie have their first big fight. As the student director, Ellie should have helped her get the starring role, right? Mo thinks so. <br><br><br>Ruth McNally Barshaw's creative doodles take Ellie through her first big drama production at school. And just like the main characters in Oz, Ellie and her friends will find courage, heart, brains, and that there's no place like home!