The Queen of Hearts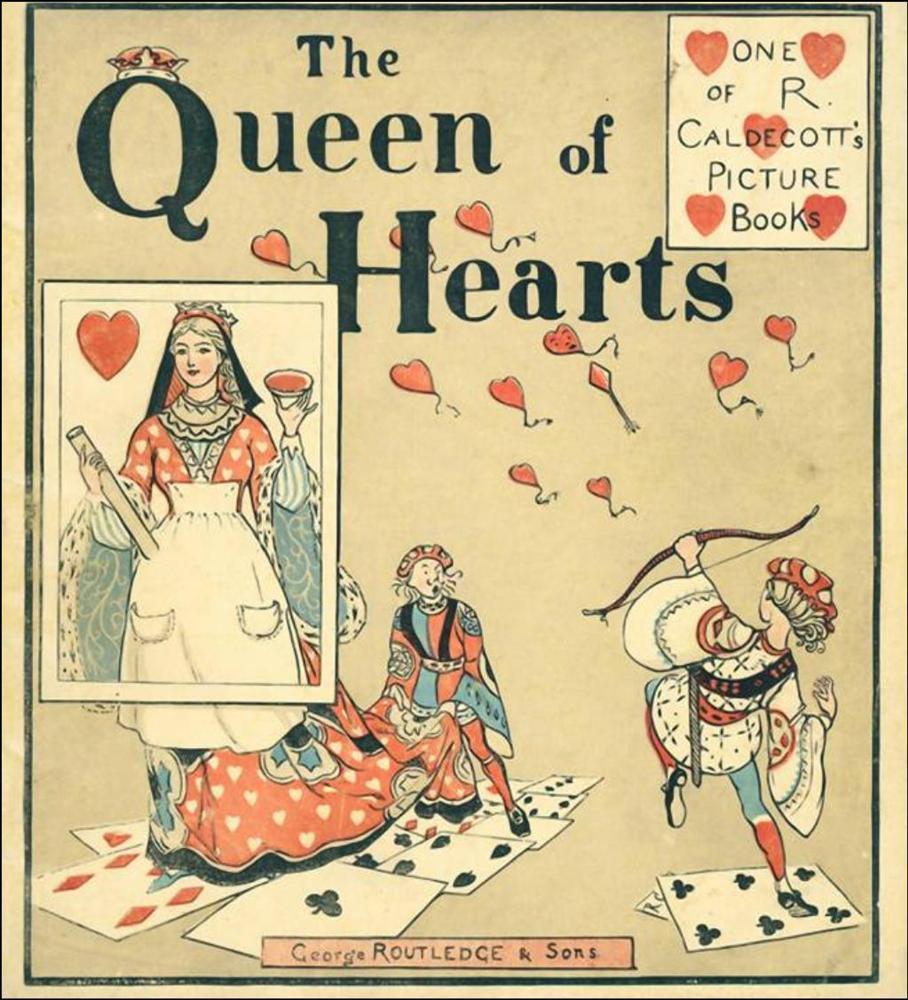 副标题:
原作名:
作者:Randolph J. Caldecott
译者:
出版社:George Routledge & Sons
出版日期:
页数:32
定价:0.00
装帧:简装
ISBN:B004PB22WO
The poem's story is retold in a much expanded form in an 1805 poem known as King and Queen of Hearts: with the Rogueries of the Knave who stole the Queen's Pies by Charles Lamb, which gives each line of the original, followed by a poem commenting on the line. In 1844 Halliwell included the poem in the 3rd Edition of his The Nursery Rhymes of England (though he dropped it from later editions) and Caldecott made it the subject of one of his 1881 "Picture Books", a series of illustrated nursery rhymes which he normally issued in pairs before Christmas from 1878 until his death in 1886.<br><br>"The Queen of Hearts" is quoted in and forms the basis for the plot of Lewis Carroll's Alice's Adventures in Wonderland, Chapter XI: "Who Stole the Tarts?", a chapter that lampoons the British legal system through means of the trial of the Knave of Hearts, where the rhyme is presented as evidence. The poem became more popular after its inclusion in Carroll's work.